I want to cry.
My baby got his first haircut today.
See that gorgeous curl? Gone. 🙁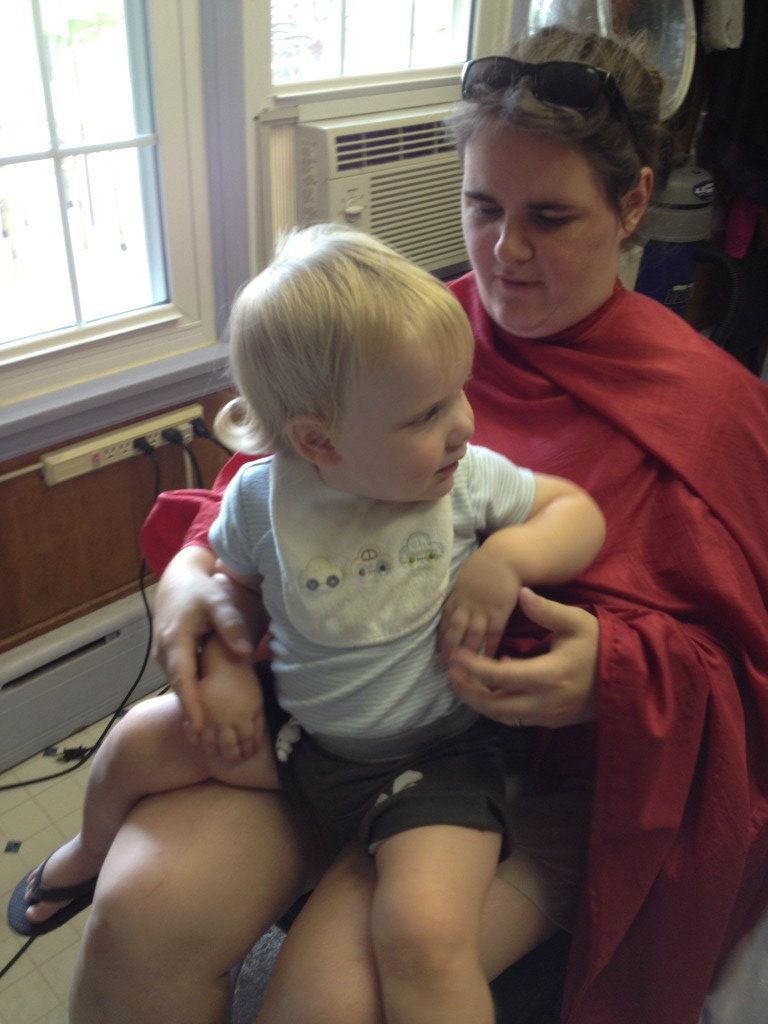 Yep, I had to hold him on my lap. It's fine; it was better that way.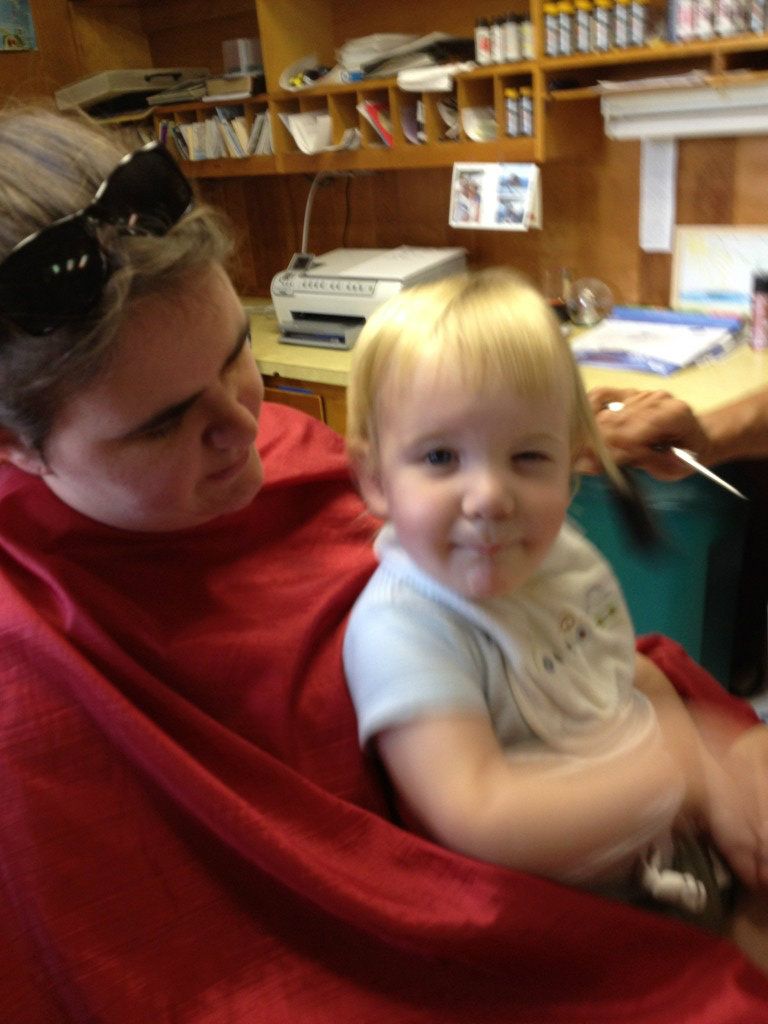 He's doing pretty well, right?
Curls are gone. Mama is sad. Little Bear didn't care, because he also got his first lollipop today.