For weeks, Bear has been saying, "Micka! Micka!" Then it turned into, "Mickey! Mickey!"
The kid loooooooooooves Mickey Mouse.
I finally decided to pull his Halloween costume out of the basement tonight to see if he wanted to try it on.
He fought like the dickens.
And then he sobbed about it.
For twenty minutes.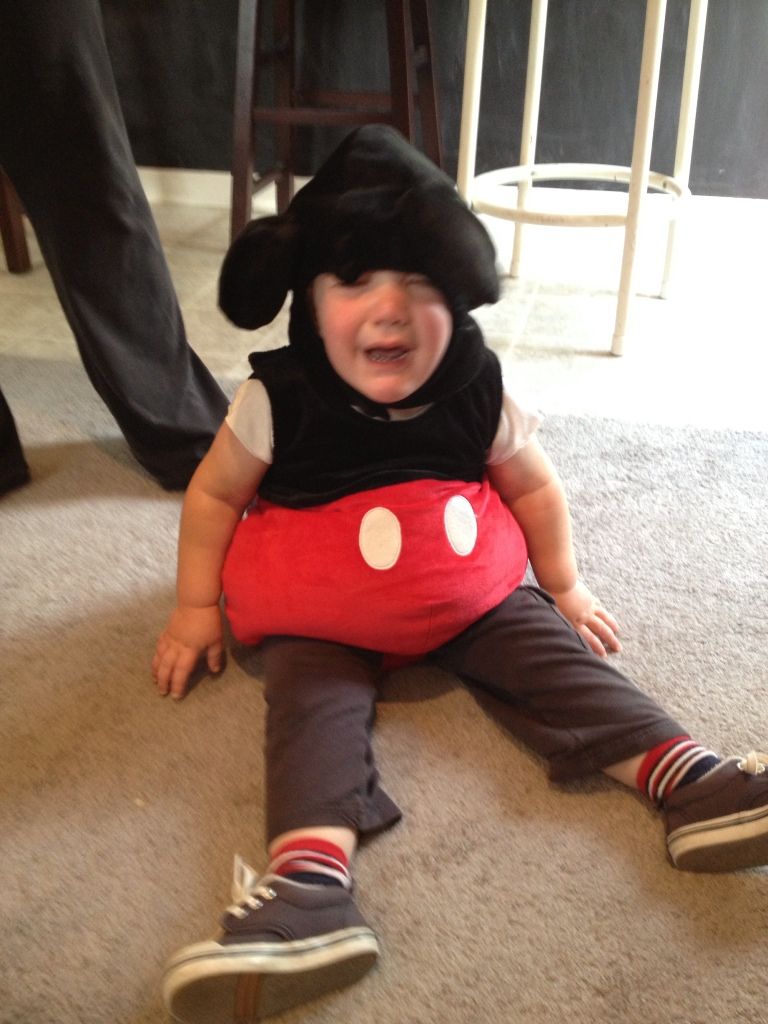 Awesome.