You know how you can buy a huge amount of grapes at a place like Costco? Our family loves fruit, so I tend to buy things there. It's four pounds of grapes. I got pretty angry when I bought one container of grapes there and we ate maybe a third of them before they went bad. I hate wasting money, and I learned this in college, so I started freezing our grapes. The bonus is that the three of us who can currently eat them, love them, so I do this all the time. In fact, we rarely have unfrozen grapes any more. Unless we buy the small containers at Wawa that include cheese and crackers.
Anyway. First, I clean the grapes. [The thing they're in is actually a part of my fridge. I also use a regular colander from time to time.]
The I measure them out in one cup servings. I use a Pampered Chef prep bowl to measure them out, just because it's easier for me to handle.
Pour them into plastic baggies, throw them into the freezer, and voila! You have frozen grapes!
I got ten bags out of this container, but I usually get more. I used part of the fruit for a chicken salad I made for our Easter Egg Hunt lunch yesterday. Here's a bonus shot for you. Butter, enjoying a snack while he watched TV the other day.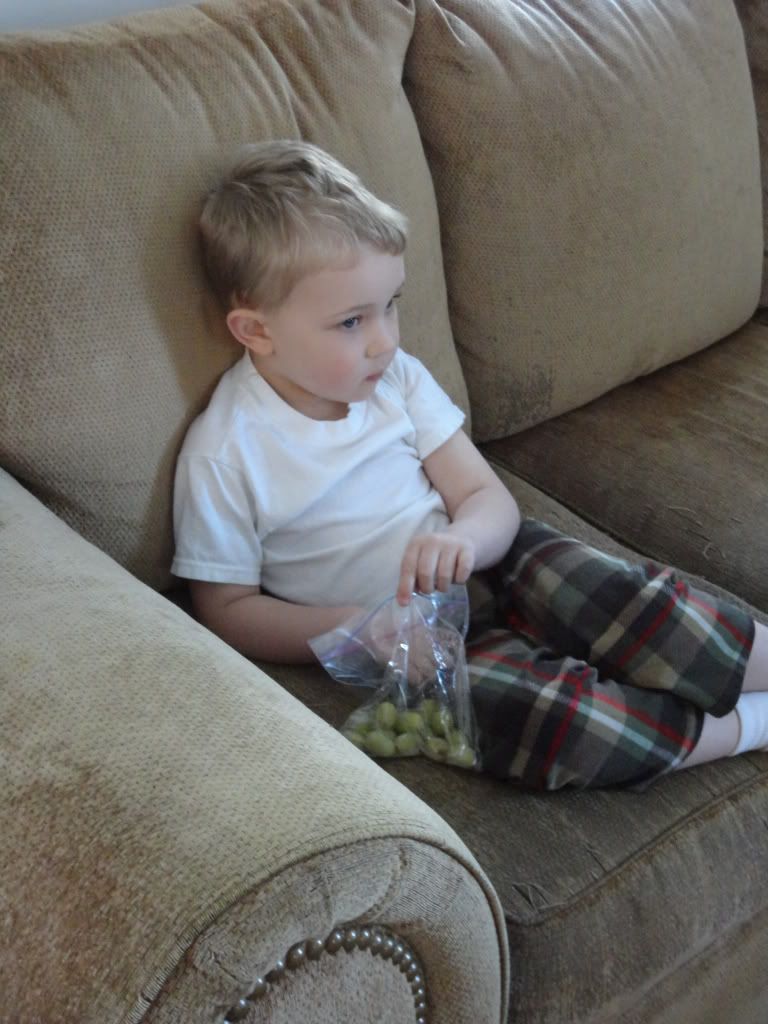 [pinterest]