Guys, be gentle. This is my first time.
I've been dying to have some of our family photos printed on canvas for a long time. Which is why I'm so excited right now, because when I was asked if I'd do a post about Printcopia, I legitimately jumped at the chance.
I hemmed and hawed over which picture I wanted to have done. I could have done one of M and the boys with Pop Pop. I could have done one of my favorite photos of me with LB. I could have done one picture of the two boys. In the end, I asked M to help me choose.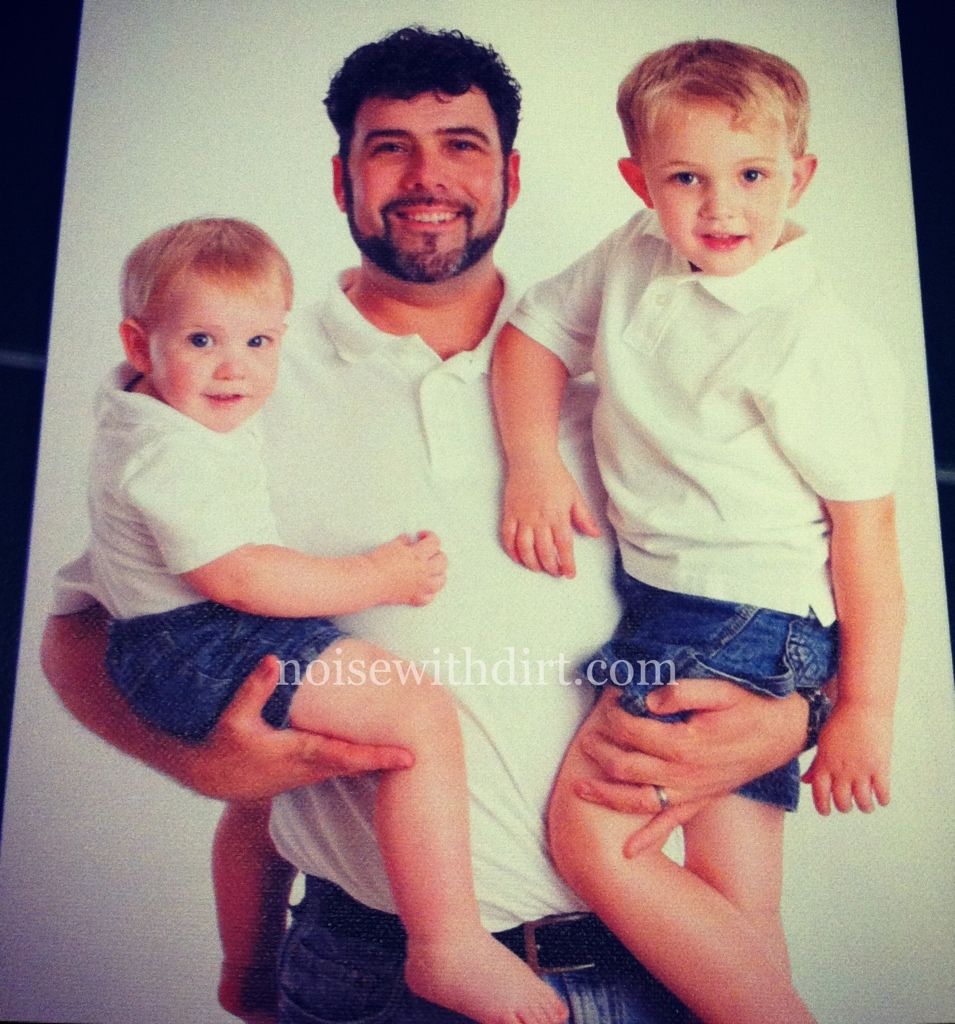 I can't wait to hang that near my desk upstairs. I have the perfect spot, and M doesn't know it yet, but it's going to get done ASAP.
The ordering process was super simple. I chose the size [though I had to do a "custom" size, because their default for 8×10 is a horizontal canvas & that picture would have looked strange printed horizontally], I chose the photo [you can even pull photos from Instagram or Facebook], then you choose the wrapping and whether or not you want to be able to display your photo on the wall or with a stand, so you can display it on your desk.
I ordered it a week ago Friday and it arrived today. I got both a confirmation email, and a notice that my order had shipped. The only complaint I have is about the border color. I didn't want to wrap the image in any way [you can chose to mirror the image or just wrap it around the edge of the canvas] so I chose to do the border color. On the screen, it looked as though I picked a blue that would set off the color of their jeans nicely, but it's more purple than I thought.
Would I order from them again? Absolutely!
And, and, and! I get to give an 8×10 print away!
a Rafflecopter giveaway

Disclosure: Printcopia provided an 8×10 canvas print free of charge to me, and generously offered a giveaway to one lucky Noise with Dirt reader. All thoughts and opinions are my own.