I've decided something when it comes to my running. Four days a week is acceptable. Five would be better, but if I get can get four in, I'll be happy.
The problem is, I've been dreading getting out of bed in the morning to head down to the basement treadmill lately. I don't know why. It's like I can't bother to motivate myself. It's likely because I see stuff like this:
and remember that I basically died the other day when I was doing this: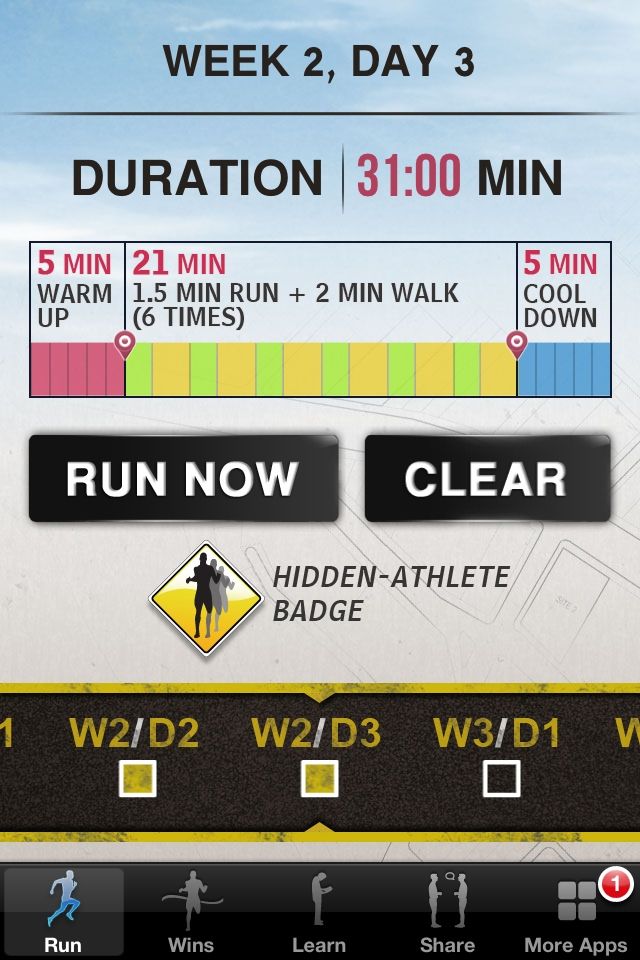 I don't know why I'm terrified of running 2.5 minutes. I shouldn't be. I know I can do it, but it's like there is a mental block. I'm terrified to move past Week 2.
I'm going to have to power through it. What I'm doing is making me healthier for my family. I have to push through the angst I'm putting on myself right now. I know it's okay to repeat days, or even weeks, if I need to. I full comprehend what's going on in my head, I just don't know how to fix it.
I was supposed to get up this morning to run, but Bear had other ideas. He got up around 2 a.m. and I didn't go back to sleep until 6, so there was no running for me. And then I basically passed out on the sofa this afternoon.
Check dailymile to see if I conquer Week 3, Day 1 tomorrow.